"HOW TIME FLIES"
There are times in our lives where it seems that it takes forever to get from one minute to the next, and there are other times when time just zips by so fast, you can hardly keep up.
To most of us, 110 years could hardly be considered time that just zipped by, but to a building… well if they had feelings and emotions, possibly.
That's where we find ourselves at All Saints'; 110 years later in a building that was a dream at one time. Starting out as a Sunday School Mission in 1887 from Bishop Cronyn Memorial and located at the corner of Adelaide a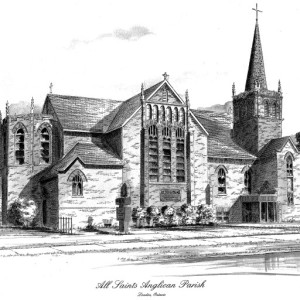 nd Hamilton Roads. The building is long gone, but the memory and impact lives on; as All Saints' and for the past 110 years this location has declared the Gospel of Jesus Christ as the true essence of life, both in this life and the one to come.
The last weekend in September we are calling our "Homecoming Weekend" where we will have guests from years past and our own current family join together to give God thanks and praise for the work that has been done, and the work that is yet to be done.
Please, if you can join us on the Sunday morning at least for the service, we would be honoured, as following the service there will be a memorial plaque unveiling showing the gift from Imperial Oil who donated this land so the church could be built.
We hope to have you celebrate with us!
God's Richest Blessings to you,
The Rev'd Quenton Little